It is substantially easier to do a streamlined rehab loan with FHA. Affectionately, I call these Baby K's. If you can stay under the 35K, by all means, do.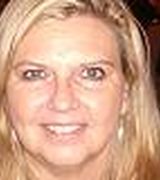 Contact
You may be able to go streamline on this no problem as long as the repairs are not majorly structural in nature. The 203k Streamline allows up to 35k for repairs. Visit the Govt. site for more info:
http://www.hud.gov/offices/hsg/sfh/203k/203kslrp.cfm.
I have found these loans to close just fine if you have the right lender doing them(I can't stress this enough). Figure 45-60 days to close one minimum. It takes longer to get them done. They are good loans though and are definitely worth it. Here are two lenders that are pros at them:
Barbara A Marchette
Home Mortgage Consultant
Wells Fargo Home Mortgage
15 Commerce Blvd. Ste. 302
Succasunna, NJ 07876
ph(973) 598-8918
fax(866) 359-8061
barbara.a.marchette@wellsfargo.com
Jeremy Knapp
Loan Officer
Residential Home Funding
cell973-214-8311
ph732-227-4807
fax866-743-1285
jknapp@rhfunding.com
Hope that helps.
If the house has more than 29000 in repairs you have to go go 203k full if less then 29000 you have to go 203k stream line. I all depends how much needs to be done and what you qualify for. If you have any further question you can contact my partner who is a mortgage banker he would be able to explain it to you in much more detail.frank D Angelo 908-377-7109. He can answer any questions or concerns about those type of loans.


Ron Simone Jr.
All Towne Realty
Broker/Associate
732-978-0991 Cell
732-453-2930 Private
Ronsimonejr@gmail.com