BEST ANSWER
many buyers today will pay a premium for a "green home"
In 2008 the NY state legislature approved City tax credits for installing solar panels on homes and businesses - encouraging private property owners to join the growing movement toward the use of renewable power.
Another bill, that passed, allows those who generate renewable power to sell what is unused back to the system, an incentive for individuals and businesses to install technology like solar panels.
More about green real Estate:
http://nycblogestate.com/p/green.html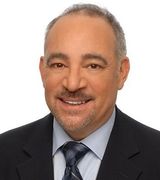 Contact
You can expect solar panels to get you about 20k in resale depending on the percentage of the utility bill of that the solar panel cover.
Zack King
01882407
Keller Williams Estates Calabasas
(818) 825-7388
Zking1@live.com
http://www.PetPlanetRealty.com
i don't know if a solar panel roof alone is enough to get the typical buyer pumped up to pay more for the house because of that one feature.
Janet Nation, CBR
Sailing Home Realty
Direct: 646-321-9649
Office: 516-377-4760
Licensed Real Estate Salesperson
http://www.jnationproperties.com