BEST ANSWER
Many Manhattan Condo buyers are going green and are willing to pay more for green luxury living. LEED certified homes combine systems that together create a holistically green building that is much more than energy savings. Energy, indoor air quality, water consumption, sustainable sites, landscaped roofs all create an environmentally friendly building.
To receive LEED certificate a building has to earn 26 of 69 points on a scale created by the (LEED) Leadership in Energy and Environmental Design, the country's most popular green benchmark. Certification of silver, gold or platinum can happen up to a year after the building is completed. Green buildings are required to be 14 per cent more efficient than regular building codes dictate.
From Harlem to Battery Park City there are green buildings. Several new developments in Manhattan that have been LEED certified have sold at at higher price per square foot than non green new developments. The Harrison on the Upper West Side, The Brompton and Lucida on the Upper East Side, One Jackson Square in the Meatpacking district in the West Village and The Visionaire in Battery Park area just a few new green condos that have sold at premiums and so are their resales.
For more about Green condos in Manhattan:
http://nycblogestate.com/2011/09/green-manhattan-condos_24.html
http://nycblogestate.com/2008/04/green-condo-buildings-in-ma…
If you are considering green luxury living in Manhattan please contact me.
Mitchell Hall, Associate Broker
The Corcoran Group
347-921-4255
mhall@corcoran.com
http://nycblogestate.com/p/green.html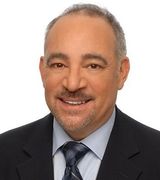 Contact
The cost of going green is NOT returned when selling a property at this time. Yes, people like the idea of going green, but at this point there are not enough of them willing to pay for it. I think it does make it a bit easier and faster to sell a home, but so would a reduction in the price. I love the idea of using renewable resources and energy efficient construction, but I think the cost/return ratio needs get a bit closer to really make an impact.
Donald A Mituzas
Licensed Associate Broker
2008 Realtor of the Year
Director - Hudson Gateway Association of Realtors
Douglas Elliman Real Estate
http://www.nyhomeseller.com
Yes, many buyers are looking for green homes these days. If environment friendly updates like energy star certified kitchen appliances, multilayered window treatment, use of motion-sensor switches etc. are implemented and marketed together, your house will stand out from the crowd.