Hey John,

The other two contributors have already said that supply and demand will ultimately determine the market price for a home. A seller can put any price on a home, but a willing buyer must come along to purchase that home. One of the most important statistics in today's real estate market is "Days on Market". Here in Maine, you will see homes that are well priced will not last long on the market, but we have homes that have been on the market for the past 3 to 4 years. So, if you see a home with Days on Market (DOM) of 200 or more, with no price reductions, you have a completely unrealistic seller who has no chance of selling his home. I looked at a property last night that went on the market in March of 2001!

So, all that said, you have to keep up on the new properties coming onto the market because those that are priced right will sell quickly!

If I can be of any assistance to you, please feel free to give me a call or e-mail me at steve@TheMidCoastGroup.com.

Blessings!!
Steven M. Dyer, CRS
Keller Williams Realty
50 Sewall St., 2nd Floor
Portland, ME 04102
207.975.9330
steve@TheMidCoastGroup.com
I agree with Margaret: It's supply and demand. If a house really, truly is overpriced, it won't sell. And then the seller either will have to reduce the price to take it off the market.

From your perspective, a home may not be worth $200,000, but from someone else's perspective it may be.

As for quality of neighborhood and whether you'd raise kids there--there are plenty of urban areas that aren't the greatest and you wouldn't raise your kids there. But the people who buy in those areas are buying for other reasons. First, they may be single, or they may be a same-sex couple without plans to have kids. Second, the location may be very convenient to their work, or to entertainment areas. I used to live in an area like that in Washington, D.C. There were drug dealers just a couple of blocks away and anyone who could afford it sent their kids to private schools since the public schools were not the best. But the area was still very popular with folks who loved the location and didn't have kids.

Hope that helps.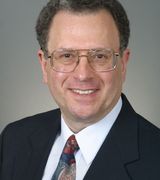 Contact
Hi John - Prices are set by supply and demand. The first time home buyer segment has had the strongest demand. So homes in the $200,000 price point are in demand. This is the strongest part of the market so there are fewer bargains there. High end home sales are weak and there are a lot of bargains there.

In addition to first time home buyer tax incentives, recovery begins at the bottom and moves up from there. So the recession has contributed to the strengthening of this price point relative to other segments of the market.

Ref: location. Prices tend to be higher in cities because people are working there. You can get great homes under $200,000 in many towns in Southern Maine but it might be a bit of a commute.

Lastly, look at costs. Look at the price of land and the cost of construction. While we now have homes selling below "cost", it still factors into the price point.

You can find a home, even a great home, in your price range. Your best bet is to find a great agent to work with you and be persistent!