Are you looking to have your property managed or to find a property to live in?
Many of the realty offices in Crescent City offer property management but you would need to contact the Agents who handle those properties individually. There isn;t one place you can visit or read about that lists each rental property in CC.
Please contact me to discuss your situation further so I can be of better service.
Elizabeth
707-218-3452
egatti8@gmail.com
Trulia does not handle rental property. You may want to try craigslist or the online version of the local paper. Good luck.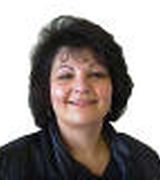 Contact