Hello Denice:

Almost all mortgage companies now verify income and tax returns by obtaining transcript copies of the tax filings through the IRS. The lender or agency will verify the taxes by submitting a Form 4506T to the IRS. The transcript request, once received by the IRS, can take between 5-10 days to be processed and returned to the lender. Of course, if you wish and the lender agrees, you can go to the local IRS office with the Form 4506T and obtain a certified, stamped copy of the transcript yourself by waiting in line. In this way, the transcript can be obtained in a matter of hours rather than days.

Talk with your mortgage broker or lender to get more information on this process. As Keith noted below, requesting the transcripts comes usually right at the end of the paperwork trail, so it does sound as if the lender is trying to close up the last remaining issues.

Good luck!!

Sincerely,
Grace Morioka, SRES, e-Pro
Area Pro Realty
It sounds like you are almost done.
It is common to verify employment and other key factors prior to closing.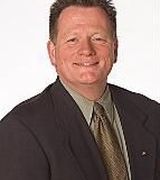 Contact
Hi Denice,

The loan process through escrow is often frustrating and tedious for buyers. While nowadays, many lenders can push through a loan in less than 30 days, it is not uncommon for escrows to run long. Just be sure to speak with your agent about requesting a time extension in escrow, if you are outside of your contract requirements.

Hope this helps! Good luck!