Pensacola is a fabulous place to live! I relocated to the area from Bermuda back in 2003 and while it was an adjustment to move from a small island to the United States I could not have picked a friendlier more beautiful coastal community. I have found there is something for every interest and time of year. I always thought that Pensacola would be a jumping off point but now I can say beyond doubt that it is home and I love it!
We like to think so as it's been our hometown for a long time! View all the beautiful photos we have of Pensacola and the local beaches on our pinterest at
http://www.pinterest.com/realtymasters
You can also view more information about our community on our blog which we update weekly
http://realtymastersoffl.blogspot.com/
Our company is #1 in leasing homes and apartments in the Pensacola area. Check out our website if you want to see what rental homes and apartments are available and in what price ranges!
http://www.PensacolaRealtyMasters.com
Please feel free to call or email us with your questions about the Pensacola area or about renting a home in Escambia or Santa Rosa Counties in Northwest Florida!
Thanks and have a great day,
Realty Masters of FL~
(850) 473 3983 ~
http://www.facebook.com/realtymastersoffl
It's supposed to be. (I'm an avid viewer of "Morning Joe" on MSNBC. Joe Scarborough is from Pensacola, and he raves about the place. Even allowing for some home-town bias, if he says it's a great place to live, my inclination is to believe him.)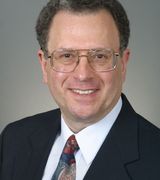 Contact