If you are a renter...you have legal rights, even without a lease. You cannot be evicted without due process and your property cannot be "put out to curb". Please note this is in no way legal advise. As other agents advised here.....consult a real estate attorney well verse in these situations.
Unclear as to who the actual owner is--don't simply rely on what others may be saying, have you considered a firsthand discussion with your landlord(s); is there a lease involved, are you paying rent, etc.; without much information, you may wish to consult with an attorney who specializes in real estate, and see what options you may have.
Who owns the house? Is it your aunts and uncles? Or is your father on the deed?

Do you have a lease? Under what conditions are you living there? Do you pay rent?

I'm not a lawyer, so this isn't legal advice. For that, you need a lawyer. However . . .

If you were a regular tenant, you'd likely be on a month-to-month arrangement. That is, either party could give the other 30 days' written notice. That's why I was asking the questions about whether there's a lease or other written agreement.

If you're living in the home as a guest of your relatives, you may not have any protection at all.

However, what you've gotten is hearsay. Are you even certain that all the owners have agreed to "put you out on the street"?

If your father's on the deed, speak to him. If he isn't, speak to one of your other relatives to get the complete story. Your local town or county is likely to have some consumer or tenant advice service. That'd be your next stop.

Hope that helps.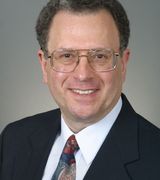 Contact