I'm currently renovating a house, and we easily decided to put in granite countertops and stainless steel appliances. That was a no-brainer. Lots of folks (stupidly, in my opinion) reject anything else out of hand. So now we can boast "stainless steel and granite countertops," rather than having people show up, look at perfectly acceptable formica and non-steel appliances, turn up their noses, and leave.

I've yet to see anyone say, "Wow. Thanks for not installing that unnecessary stuff and saving us a few thousand dollars." Hasn't happened.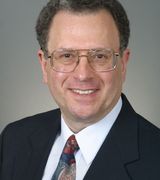 Contact
I think most buyers are considering granite to be a "standard" now.
Regards,
Rodney Mason, NMLS #151088
Sr Loan Officer
Prospect Mortgage
825 Juniper St NE, Atlanta, GA 30308
Office: (404) 591-2453
rodney.mason@prospectmtg.com
Apply Online at
http://www.rodneymason.com
Licensed in Alabama & Georgia
Prospect Mortgage offers a full selection of mortgage programs including:
Conventional | FHA | FHA 580-639 FICO | FHA 203K Renovation (Streamline & Consultant) | HomePath® | HomePath® Renovation | HomeStyle Renovation | VA | USDA | GA Dream | Jumbo Financing
2 factors are at play, to answer the question properly. First is the builder going to run up the price on granite to make excess profit? Second are you willing to spend about 2.5 times as much to get granite? I am a builder and on our typical homes we install Formica at a cost of about 900.00 with a composite sink. Tier 1 Granite (about 33.00 per sq. ft.) with a composite sink in the same home runs about 1900.00 we then add 10% as a builder fee for the granite (190.00) Note: some builders will really crank up the price for any add. Before you enter into a contract with a builder ask about cost plus contracts and construction perm-loans. With these you assume some of the risk in building a home but have much more control over the process and the materials. Good Luck. Ps in today's market for the price difference I always choose granite, we even install granite in our 120k flip homes.