The information at Trulia does not come directly from the Multiple Listing Service (MLS). Howerver, Realtor.com does pull their information directly from the MLS so their information will be more current & complete.
Jack,
Prices can change often. There's lots of information going back and forth. In most cases the lower price would likely be correct unless improvements have been made to generate the higher price. If you need help verifying any prices just give me a call at 214-675-6992.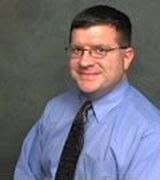 Contact
Hi Jack,
Thanks for pointing this out. We strive for the highest possible accuracy, and we take this kind of errors very seriously. When you find a problem with one of our properties, the fastest course of action is to click on the little flag below the property labeled "Report an error" and tell us about it. We appreciate your help!