Gina,

Best to contact your listing agent to get the photo changed in their system. Most of the other websites, just copy what is given to them, but don't have access to other pictures.

Good luck.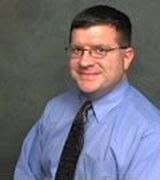 Contact
Hi Gina,

I think you might be referring to the Street View image that is shown at the link below. Please note that Trulia's Street View is not designed to be a property view. It is designed to provide you with a street view so you can review the area and neighborhood in which the listing is located. We do our best to land you on the exact address but ultimately that can only be approximated.

You can use the pivot arrows to look left and right and use the directional arrows to 'walk down the street'. (Please see the Help information located above the Street View map for more information about using those controls.) and you can also choose to view a map or satellite view of the area instead.

Best Wishes,

Emily Gibson
Community Moderator
I believe both websites download the info from the mls. so the local mls could be incorrect. agents can edit their own listings also but most are automatic.