As Cindy says, you have a lot of choices in the Lorton area. A little bit closer to DC is Burke, with a lot of affordable townhouses, and it's a nice area, too. Commuting from Lorton into DC or Alexandria can be a bit of a hassle...though plenty of people do it. Just take a look online to get a general sense of prices, the communities, etc. Then contact some agents in the area. (I'm with a firm with offices in Lorton and Burke, by the way.)

Good luck.

P.S. The posting recommending the Chesapeake Virginia property? No where near Lorton. In fact, no where near Northern Virginia.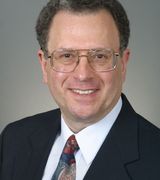 Contact
Check out the 2000 sq ft townhome listed with Bay Realty 588-3000 in Western Branch next to Western branch high school Chesapeake Virginia. List price $205,000

There are both newer and older sections in Lorton. Depending on what you are interested in with the ammenities in your new townhouse will help lead you to the right choice of areas. Lorton has blossomed from a small prision community (now gone) to a large community. With new shopping and eating choices at Lorton Market and Lorton Station. If you let me know a little more about your specifics in price and ammenities I would be glad to provide you with more details on what might fit your needs.