Interesting Zillow Negative Equity Report
I think the numbers you have reported tell only a fraction of the story.
These are percentage figures for owners with mortgages, not all homeowners.
The percentage of all homeowners would be lower.

Negative equity does not tell how much. What percentage of the negative equity homeowners are 5% underwater? What percent are 10% or more underwater? Being $5,000 underwater is not the same as being a $100,000 underwater. But even at a hundred grand underwater, a homeowner might be better off financially to continue to ride it out for a few years. - I'll explain below.

The above snippet of the report does not tell the story of housing payment and housing expense balanced against renting an equivalent home.

For example: I know of a family who is paying $1250 in mortgage payments on a home that would rent for $2500. The fact that they had negative equity was not enough of incentive to trade their $1250 mortgage payment for a $2500 rent payment.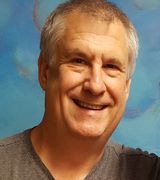 Contact
Say it ain't so...............................