Hi Jenn, more than ever now... tons of companies have cropped up over the last year and a half starting this type of business... falls under "foreclosure cleanup business"...

Sketch a business plan and get started in Brandon...

Many wishes of success... Florida is a hot market for foreclosure cleanup...

Cassandra Black, Consultant & CEO, Foreclosure Cleanup, LLC
Thank you Mr. Tepper. I appreciate you taking the time to answer my question. I will be talking to some Realtors this weekend so I can get a feel for what, if any, services are needed/desired in my area or if it is already inidated with everyone trying to find work.

There's a demand anywhere there are foreclosures or evictions. And today, that's about anywhere.
There are plenty of threads already on Trulia about how to start such a business. You need all the essentials--business license, insurance, etc. And a business entity, such as an LLC.
You'll also need equipment. That's pretty straightforward.
The main questions posted here deal with (1) how to get the work, and (2) how to price the work. I and many others have posted on both those topics.
How to price the work: Some people throw out a specific figure per square foot. Don't do that. It's very bad practice. In brief, you figure out what your time is worth. $10 an hour? $20 an hour? $30 an hour? It's your choice. Then you figure out how much it'll cost to do a cleanout. Some homes will be in very good condition; others will be totally trashed. So the number of hours will vary job by job. You multiple the hourly rate by number of hours. Let's say your rate is $20 an hour and you figure 20 hours. That comes to $400 for your time. That's not including overhead and materials. You have to include those. Let's say overhead and materials are an additional 30%. So on this job you'd bid $520, or a bit more in case you underestimated the time needed. There are a lot of good books and guides on pricing cleanup services. Try Building Service Contractors Association International at
http://www.bscai.org.
As for getting the business, contact Realtors who deal with foreclosures and evictions. A number of people post here saying they've tried contacting the banks themselves, and haven't gotten very far. So, first--before going any farther on creating such a business--contact some Realtors and ask them for some input and guidance.
Also, here are links to some additional resources:
http://bit.ly/Cleanout2
http://bit.ly/Cleanout1
Hope that helps.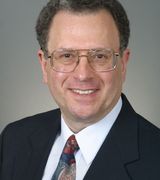 Contact