Safe for small children? Safe in comparison to what? No, I'm not being smart...pretty simple question actually. At present time, my wife and I live just outside of Houston and are working diligently in moving back to N/E Texas...just east of Gilmer. So, in that respect, I would have to say yes, it is a safe place...considerably safer than Houston. Gilmer is a small town, with a small town atmosphere, but there are still bad things that happen there, as with any other place around. There will always be pedifiles, rapists, thieves and such lurking around just waiting on the right moment. I'm a retired Texas lawman and am quite familiar with such as this. If I were raising a family again, I would not hesitate to do so in or around Gilmer...just keep your kids close to you.

There are a few great resources around. I think it is best to contact your Community Resource Officer or CRO at the police department. Just call the main non-emergency number and ask to be connected to the CRO. They're normally very aware of the good and bad areas of the area and can normally give you local statistics. You can also check out
http://www.ojp.usdoj.gov/bjs/
which provides stats based on the FBI uniform crime reports. You might also visit the FBI stats site at
http://www.fbi.gov/ucr/ucr.htm#cius.
Another place to checkout is
http://www.Crimeweb.net
. Hope this is of you to you.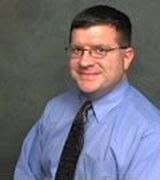 Contact