Jed's answer below is a good one. You can also look online at
http://www.sfgov.org/dbi.
You can also call them over the phone for the general process info. When I've called in the past, they suggested that I contact an architect who can put a plan together on what it is that I would like to have done so that it can be submitted to DBI for approval. Though a phone call may be easiest, you'll get more out of a direct visit to their offices.
Contact the Department of Building Inspection. It actually is best to stop by (Otis Street) and ask for information on the process. You can be asking as if you intend to convert empty space. Before you ask them to come and tell you specifically what needs to be done find out if you have the required ceiling height and egress.
Eventually they will come out and inspect the property and can tell you what is needed to make it compliant. If you are lucky and the builder did everything to code it might be just the inspection fees and possible permit fee. If the builder did a lousy job it could be more expensive but in the end worthwhile.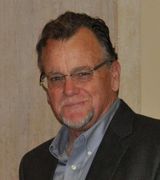 Contact