Contact his company, his boss, or is he self employeed. If not file a police report for theft, and file a judgement against him GOOD LUCK
Call him, call his boss, remind him about the balance of the job payment you will pay to complete the work. If not you may need to take him to small claims court.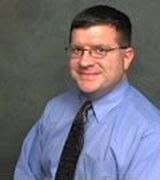 Contact
try contacting him and his boss. If that doesn't work, send a certified letter with return receipt stating your complaint. Once that has been done, give the company reasonable time to respond. After no response, contact the Better Business Bureu (BBB) here in Houston to file a complaint. Also, make a complaint with the Texas State Attorney General Consumer Complaint Department. I believe the statute of limitations is 2 years. so if you haven't already done so, you have less then a month to do it. I assume that you have tried to get the company to make it right, if so you can by pass the "reasonable time" that I mentioned and go straight to the BBB and the Attorney General!

Good Luck and go get them!