Eva
, Home Buyer, Bergen County, NJ
Thanks for the help. I recently bought the house from a contractor that had the tenants living in the first floor.
I took a look at the lease and this is what it says:

ENTRY BY LANLORD: Upon reasonable notice, the LANDLORD may enter the PREMISES to provide services, inspect, repair, improve or show it. The TENANT must notify the LANDLORD if the tenant will be away for (10) days or more. In case of emergency or the TENANT'S absence, the LANDLORD may enter the PREMISES without TENANT'S consent.

Does this mean that i can show it at anytime, but give them reasonable notice?

Eva,
The written lease agreement between you and your tenant should provide a clause that outlines showing procedures should the property go on the market. If there is no provision in the lease, you must ask the tenants if you may show the property. The laws of tenancy are very strict and protect the tenants, in most cases, more than they protect the landlord. Evne if there is a provision that allows entry, if the tenants refuse a showing, you must honor that request. I write into all of my leases, the property may be shown and placed on the market within the last 60 days of the end of the rental period. Review your lease, the answer may be in there, but remember, no means no. Best of luck, Rick
No. That's not correct.

First, check your lease with your tenants. That should specify under what conditions you can enter and inspect the property. It may also get more specific on showing the property.

Most leases (but, again, check yours) specify that you must give your tenants reasonable notice (often 24 hours) before entering the property, except in emergencies.

Again, check your lease. But, unless otherwise specified in your lease or in a local ordinance (highly unlikely) a week's notice is more than sufficient. And 3 month's notice (from now until the end of June/early July) is bull.

Hope that helps.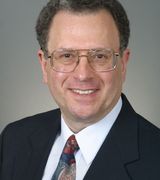 Contact