BEST ANSWER
Looking at current and past listings, units come up there occasionally. There's nothing listed for rent right now. However...

There is a 2/2 for sale that the owner might rent or do a lease-option on. (Only guesswork on my part.) But it was for sale from August 2007 through December 2007. However, in November, the owner also put it up for rent, and did manage to rent it out, so the sale listing was withdrawn. It came back on the market as a sale on May 1, at a substantially lower price than last year. So, it may sell this time around. However, you can always make an offer to rent it. If the owner absolutely needs to sell now, the owner wouldn't be interested. However, if the owner would prefer to sell, but is willing to rent (which is what the past history suggests), you might be able to rent it. Its history (with the owner willing to rent but preferring to sell) also makes it an ideal candidate for a lease-option offer, if you think you might possibly want to buy it.

In fact, there are a couple of other 2 bedrooms that have been on the market for 6+ months. Make an offer to rent them. Better yet, one of them is vacant; that would make your offer to rent (or a lease-option) even more attractive.

Be proactive. You don't have to wait until a rental comes on the market. Make your own opportunity.

Hope that helps.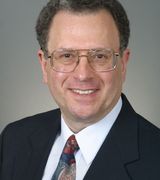 Contact
I don't see any 2 bedrooms for rent on that street. However, there are plenty of 2 br and larger units for rent in that zip code.