Don Tepper's answer
Let me play the contrarian and say that, in many cases, that's not close to being the very first concern of anyone buying a house.

Agreed, it's an important, legitimate question. But among buyers with kids in school, the top question seems to be: "Which areas have the best schools?" And it's not always the best areas.

Further, often the best areas don't always offer the best values. I can think of some areas in Northern Virginia that are considered very upscale, very high quality. And they are. Many areas of McLean, for example. But you pay a substantial price for that. Go about a mile away--in this example, to Falls Church--and you're still in a great area, but it doesn't quite have the cache of McLean, and the prices are more reasonable. McLean, overall, may be "better" but many would consider Falls Church to be a better value.

I tend to agree with Mack that the market speaks with price: The higher the price, the more the market values an area. But that's not always the best for an individual buyer.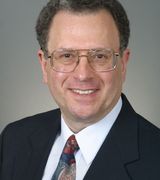 Contact
Keep in mind that opinions are often subjective--the good areas are the areas where you will get a sense of belonging--visit more than once and at different times of day, look at everything that is important to you and then make a determination--where will your comfort level best be reached. See link for additional information.
http://www.city-data.com/city/Norwich-Connecticut.html
The expensive areas are the good areas, and the ones that we can afford, not so much.