BEST ANSWER
Yes Manhattan Beach has the annual 10K race that starts the Hometown Fair weekend the first weekend in October. The race runs through the city and ends at the pier.. Everyone who finishes gets a specially designed tee shirt. it's lots of fun and the race gets bigger every year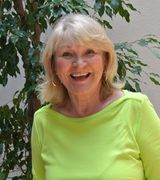 Contact
Yes, Manhattan Beach has the annual 10k race. It is a ton of fun and the whole community gets involved. The streets are lined with residents and the finish is always on the pier. It is usually on October 4th, and the race kicks off the Old Hometown Fair, in and around Live Oak Park.
http://www.mb10k.com/
I have participated in this race numerous times as a kid, and I still go to enjoy the fair.