It could be weeks or months, or never come on the market.
When it does, rarely is the price you see , the real sales price.
There are other homes in this area currently for sale in this price range.
See this link:
http://www.metroplexhomesalesinfo.com/listings/areas/23589/p…
for homes actually for sale TODAY.
You will need to be a cash buyer at this price point, as we cannot arrange financing.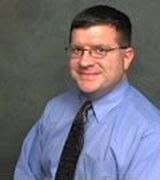 Contact
RealtyTrac advertises homes that may or may not go into foreclosure. You should work with a Realtor who will be able to find available properties that meet your criteria.
No way for anyone here to know, and that one isn't even foreclosed upon at this point. It may or may not foreclose, it may or may not ever be on the market. You may be better served by working directly with a Realtor who can help you find homes in that area that are available for purchase - this one at this point is a ghost in the wind.