Realtytrac is a website that gives you foreclosures. You have to pay. It is bogus if you ask me. I have many clients that find homes on there and the sales price on realtytrac is only a junior lien amount.
Get a good Realtor to help you find foreclosures. A buyer's agent works for you and gets paid by the seller.
I suspect the accuracy of their info. Try it for yourself. Input your zip code, ask for anything you want, i.e. foreclosures, FSBOs, ... and look at the zip codes of the properties they list. 90% of them are outside your zip. I tried it myself to see how accurate they were and was not surprised. The worst thing that can happen in real estate is when companies provide data to customers and make them believe that this is great data. With bad data, customers cannot make great decisions. And even worse is that they end up paying for data that otherwise will be provided to them for free. They are much better off with Realtors who get their data from reliable sources.
Jeff.....

Realtytrac is a service that tracks foreclosure listings or actually pre-foreclosures.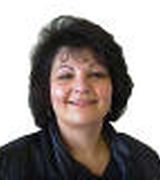 Contact