As for any legal rights you may have, it's really in your best interest to consult with an attorney who specializes in real estate, he/she can best advise as it relates to your specific situation; also in your best interest to try to find the copy of the lease.....
That's a bit of a mess if neither of you has a copy of the lease. In the future, try to be more careful.

Check with a lawyer. I'm sure you have rights. But so do the tenants. Make sure you do things legally and properly.

As for the extra person living there who's not on the lease--how can you prove that if you don't have a copy of the lease? If you suspect he's dealing drugs, you might consider calling the cops. If the cops discover something, that may solve your problem. Even if they don't, repeated visits by the police may make your deadbeat tenants uncomfortable enough to move.

Hope that helps.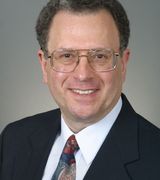 Contact
Dear Jessy,

You have really gotten yourself into something that will require some legal assistance. Perhaps next time you will work with a real estate agent that could have resolved the "I can't find my copy" we save everything when we are in a client relationship.

i agree with Don Tepper regarding the extra person and your suspetions.

Good Luck to you..