Chris, while you're asking your agent questions, find out how long the home has been on the market. If it was really a good value, an investor would have snapped it up in the first few days. The remaining homes may be good investments, it all depends upon your skills.

Please make sure you ask about the required City of Detroit inspection results to verify what you must complete within 6 months of closing.
Hard to say. Something is not necessarily a good value because it is a foreclosure. They often need more work than other homes. Look at the comps, get a good idea of how much repairs will cost, and go from their. Your Realtor should be able to give you an idea if it is a good value compared to the recent solds.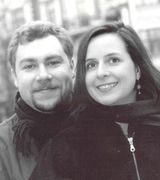 Contact