Texas law says that all offers must be presented to the seller. It does not mean you have to get a counter. Have your realtor call the other one. It's usually a style thing.
1. I can't say that all realtors will do this, but I believe it is in the sellers interest to know about all offers.
2. Just because yours is higher, doesn't mean they will accept it. Terms of the first might be better. It's not always all about price.
3. Even if your price was higher....sometimes it is just the way business is done. If we have negotiated an offer in good faith and now just waiting for signatures. Normally I will suggest to the sellers that they continue with the 1st (tell them about the second) and offer the second buyer the chance of a backup contract.
4. The problem is, if you now decide to take the second offer, the first buyer goes away mad often with no chance of return and then what happens if we can't complete the contract of the deal with the second person. I've seen it happen. Now two people have gone away. Chances of closing are perhaps better by dealing with first and putting second buyer in backup position.
5. I know that probably doesn't make you feel any better as the second buyer. However I can tell you in ever single case that I've worked where the buyer loses a home to price or timing, they always always find one they like better or is a better deal as they move forward......and it has happened many times.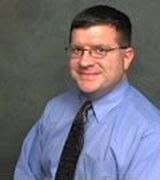 Contact
LS
, Home Buyer, Dallas, TX
I think this solely depends on what time of sale it is. (HUD, foreclosure, for sale by owner etc) In many cases, the 1st who offers has the opportunity to offer more. When bidding on HUD properties- they treat all offers as though they were received at the same time. In short, I think the bottom line price is what the seller looks at. (what they get after fees, closing etc. is deducted)