Hi Jacke-

Adam Dalton @ Century 21 M&M and Associates in Turlock here. I would be happy to find out some info for you about your property in question and its specific showing instructions. What is the address of the property you are interested in? My email is below if I can be of assistance.

Adam Dalton, Century 21 M&M and Associates
adalton@c21mm.com
Call a Realtor in Turlock.

However, if what you're referring to is a property with "RealtyTrac" attached to it, it's likely the property isn't for sale. Or, if it is, not for the price that appeared. Or if it was for sale, it isn't any more. Most RealtyTrac "listings" ("listings" is in quotes because RealtyTrac isn't licensed to sell homes, so they don't even have listings) are bogus.

Call a Realtor for accurate information and to see the property.

Hope that helps.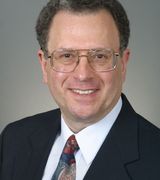 Contact
Hi Jacke,
The best thing to do is to contact a Realtor.
Let us know if you have more questions.
At your service,
Rocky G.H. Hawrysz
Prudential California Realty
(209) 444-6610 - Direct Office
(209) 915-6209 - Mobile
E-Mail: rocky@prucalifornia.com
Visit
http://www.TeamHawrysz.com
License # 01468373