Lately, because this is happening more an more, I have been putting special language in lease agreements that the landlord show proof of paid mortgage payments to the tenant on a quarterly basis. Unfortunately that doesn't help you, but it may help the next person or give some agents an idea as to how better protect their clients from non-paying landlords.
Advance rent is required to be held in escrow. You should contact an attorney.
Florida Statutes 83.49 talkes about advance rent and the requirements.
http://www.leg.state.fl.us/Statutes/
I'm not a lawyer, so this isn't legal advice. But you're probably not. Hindsight is 20-20; why did you pay a year in advance? In that case, you might have been better protected if you'd put the money into an escrow or trust account, with instructions that it be paid out monthly.

But if the money is gone, and the owner is facing foreclosure...

It's possible that, technically, you were defrauded if you could show a court that the owner had no intention of using your money to pay the mortgage. But showing intent is very difficult, and if the owner's facing foreclosure, it's likely there isn't any money to recover.

You didn't say how much time is left on your lease. The only saving grace is that the whole foreclosure process can take awhile--six months or more after the initial default, and sometimes quite a bit longer. So, while your status in the property may be uncertain, it's possible that you may be able to remain there for most, or even all, of the term of the lease.

Good luck.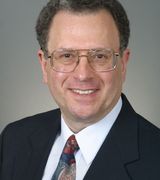 Contact