your buyer's agent should help you. Not using an agent? Hit your local court house and pull tax records.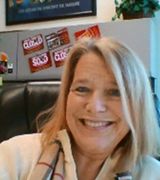 Contact
Here in Texas, a buyer's agent represents YOU, but will probably be paid by the seller. Be sure to check with the listing agent/broker to be sure that commissions would be split. And always remember that in Texas the listing agent/broker represents the seller. Only an agent/broker that represents YOU will be looking out for your best interests. And if the commission is split, it doesn't cost you anything. Good luck.
Hi Joe,
Great question! If you want to discover this information for your self you will have to search the tax records. Unfortunately, many loans were sold from the original maker of the loan to other companies, making it difficult to know who was "responsible" for the loan. And, there have been many consolidations so, a bank you like/don't like, may be holding the property at this point, but may not have been the original maker of the loan. Too make it even more difficult, many bank-owned properties are being sold by asset mangement companies- at times the agent representing the property may not know who owns the property.

You might want to consider finding a Buyer's Agent who can do some sleuthing for you- between the two of you, your persistence, a little detective work and some pointed questions will pay likely pay off in finding not only who owns the property, but who made the original loan.