If you are going to work in foreclosures in the Palm Beach County area, I would recommend working with a real estate agent and attorney to vet the properties you are interested in. With foreclosure auctions, you must know the process involved in the online auction and have cash for the full purchase amount (due the day after auction).
I work with investor clients to evaluate and bid on Palm Beach foreclosure auctions
http://(www.mypalmbeachclerk.com
).
Cristyle Wood Egitto
Real Estate Associate / REALTOR
A Perfect Location
561.635.9497
cristyle.wood@gmail.com
http://www.PalmBeachPerfection.com
One drawback of foreclosures is that you will not be able to finance it. The county will require full payment by 5pm. You should look at pre-foreclosures. In this situation you're able to finance the purchase. Working with FSBOs will require a lot more work on the buyers side.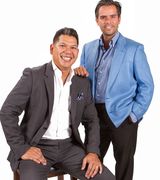 Contact
FSBOs and Foreclosures require the buyer to be constantly aware of the necessary conditions of the property. Buyers must review the property condition, be prepared to accept properties 'as is' and be determined to accept conditions of the seller that may not be desirable.