If you are buying it as an investor make sure that the Realtor you use is writing the contract on the HEPA contract, this is to protect if a notice of default hs been filed.

If the home is already foreclosed on, then there are many advantages, namely price, but you get no guarantees, and you have accept the home, usually, in it's current condition.

My recommendation is get a loan through the bank that is in charge of selling the property, they are more likely to take a lower offer, good luck, there are plenty out there!

Nick
The disadvantages...foreclosures are sold "as-is." That means you pay for inspections - and you should get plenty of them! - and the bank will most lilely NOT pay for any repairs. Make sure you have Realtor representation to protect you through the process.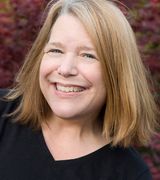 Contact
Hi Sally,

I like Nick's last comment best, when and if you do put in an offer on a Foreclosure it may bode well for you to let the lender know that you will use them as the new lender. To add to that,

1. I just bought a foreclosed property from the Bank of NY for $20k under Tax value, so yes it can be good.
2. All homes and properties in most states are sold as-is unless contracted otherwise in writing, except new homes normally do have a warranty and an after market warranty can be purchased on used homes.
3. Some foreclosure sales can take a lot longer to even get an answer as most Banks are putting off responding.... so as to get as many offers to compare as possible.

I say go for it, with the free help of a Buyers Agent who knows the ropes and can guide you to succeed.

-Don