The percentage will vary form state to state. In our area it's about 85% of the most recent BPO (local agents opinion of value) according to a local attorney who specailizes in helping sellers with short sales.

In your case, you mentioned it "needs some foundation work." If this is serious enought to be considered a structural defect, then be careful. Banks don't want to buy homes especially ones with defects.

Do your 'due dilligence' & make sure you know what you are buying or you could end up with a "money pit." There will always be more opportunities available............
Your logic is good ! But..... when a property is sold on the courthouse steps the REO banks bid on it and the Mortgage Co. that holds the note gets to claim an insurance claim against the Mortgage Insurance Authority. Then they right the rest off.... That is the behind the scenes reality !
check out
http://www.cozcorealestate.com
First, banks aren't always logical; what they do doesn't always "make sense," at least from the outside. Without getting into your specific numbers, I know many would-be buyers who've gone through similar calculations and had the lender reject an offer that seems to result in less of a loss than a foreclosure. (However, I'm not sure where you're coming up with the $167,000 to purchase the property.)

However, the real question is: What is the property really worth in today's market, in its present condition?

If I'm following your numbers correctly, the BPO was at $252,000, and the Realtor says the lender would likely accept 80% of that. If that's the case, then the Realtor is suggesting the lender might accept an offer of about $201,600. The question is: Is the property worth $201,600?

The BPO should have taken into consideration the condition of the property, including the foundation work. (The quality of BPOs varies, though, so it might have...or might not have.)

You can make an offer for any amount you wish. However, your Realtor probably has a pretty good idea of what the lender will or won't accept. So, my suggestion would be to determine the real value of the property, weight the advice of your Realtor, then make an offer.

Hope that helps.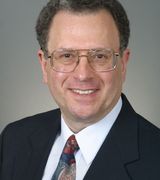 Contact