Ray
, Home Seller, Framingham, MA
First of all thanks a lot for your inputs.
From your responses it appears to me that the clause regarding the deficiency judgement is not a generic one. So is the amount that the seller has to contribute clearly indicated on these demand letters?
I am yet to sign my agreement to their demand letter. In the same letter they state that they could require a promisory note from me but also confirm that this will be of zero value. Its pretty confusing esp to someone like me.
I guess an attorney is my best recourse but before I started talking to attorneys, I wished to check with other sellers who might have experienced a similar situation. So I can convince myself that the dollars paid to the attorney is worth the money

Who represented you in the negotiation?
The bottom line is that you should know BEFORE YOU AGREE what the options may be.
At this point I would suggest paying for professional legal counsel.

They have attorneys. Why don't you?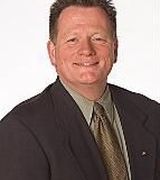 Contact
Hello Ray, you will gt a lot of suggestions on this board. My suggestion is that you get professional legal advice. Only a lawyer can help you weigh your options. Of course you probably don't want to spend $1000 on a retainer, you don't have to. You can purchase legal insurance for the cost of 2 movie tickets & popcorn per month.