Deep River is correct. It's not true that you can stay in a foreclosed home and not pay rent.

You have a valid lease with the property owner. The owner remains the owner until the house is foreclosed upon. If the owner is abiding by the terms of the lease (providing you a place to live, with all the terms and conditions attached to it), then you are obligated to pay rent.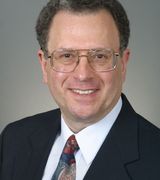 Contact
In short: no. As long as your landlord is the legal owner of the property, your contract is enforceable. Once the property is auctioned off, the new owner must honor your current lease according the to The Mortgage Reform and Anti-Predatory Lending Act of 2007 passed last fall.

Foreclosure laws and tenancy rights vary from state to state. It is best to speak with an attorney before decidign to withhold rent. Keep copies of your rent checks handy; if your rental home is foreclosed upon, the new landlord may request proof of the payments made during the foreclosure process to (1) prove that you have paid your rent on time in accordance with your contract now assigned to the new landlord, and (2) to determine when payments to the new landlord will begin.

Bear in mind that anyone can purchase your rental home at auction. It may not necessarily be a bank.