Wayne Collier's answer
Type your answer here...I do not know anyone who would clean a home for free. Most of the junk that's there is not worth anything. You may find some valuables sometimes.
You should sign up with some national companies first and they will try you out doing little things first till you build a reputation with them.
The.trashout ppl i use for my REO listings do not charge, but keep all the trash or junk or what ever they clean out.

Best of luck with becoming a vender.wirh a few REO asset managament companies
Ummm . . . what???
You've started the business and NOW you want to know if it's profitable?
Kind of backwards, don't you think? What research did you do before starting the business?
Quick answer: It CAN be profitable, if you know what you're doing. Still, this whole cleaning foreclosures business totally mystifies me. And I worked for an association for 8 years that represented janitorial and cleaning companies. I've written books on the subject. (Check Amazon.) And I still don't get it.
There is money to be made in residential cleaning of all types--scheduled cleaning, move-in/move-out cleaning, and foreclosures. But there's more to be made in the other types. Besides, why limit yourself?
Before you do anything else, do research on the business. Try
http://www.bscai.org
Especially, look at what's there on marketing and bidding. You absolutely need those.
Good luck.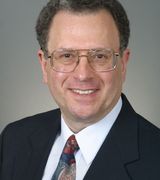 Contact