Look online and call every company that looks like they are remotely connected to what you are trying to do. Then look up every reo you can find and call the agent/broker and take any work you can get.
Just curious: Why do you desparately want to get into that business? It's certainly a legitimate enterprise. Some people make money at it. Others don't. But there are a lot of hassles.
If you're interested in that sort of work, contact Building Service Contractors Association International--
http://www.bscai.org
That's the national organization representing janitorial and custodial companies. Mostly commercial buildings but also some residential. They have some very good publications on bidding and estimating, marketing, and more.
Hope that helps.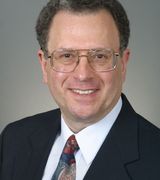 Contact
Your best bet is to look up a national company such as FAS which is Field Asset Services. They are the main company to do these type of things. they probably own over half the market share for clean outs. The other way is to call any local agents that look like they list foreclosures and offer your services. I personally get these requests all of the time, and they normally fall on deaf ears, as I already have my teams in place. Best of luck to you.