The REALTOR already did a CMA on the property. Did you see this CMA? How did the houses compare? You said that the "last house" that sold was $60K cheaper...you don't want to look at the last house that sold. Have your REALTOR check what the homes most similar to the one you're buying sold for. Like another REALTOR said earlier...median price include foreclosures, fixer-uppers, and high quality homes... Median prices may not be the best way to compare this house.... You can pay for an appraisal for the home or get your REALTOR to check the past 3-6 months of home sales in that neighborhood or within a mile radius. Place your offer based on what you find out. The house may very well be overpriced.....or it may be priced to sell given it's condition. Once you place an offer you will find out how motivated the sellers may be.
We'd just need to take a look at the house and the comps. In Bowie there won't be a lot of comps in the $250,000 range so it will be more subjective. I'd be very surprised if a home has doubled in value in Bowie in this time frame, unless there have been some kind of significant improvements or you have lots of acerage with a gas well on it and you'll get the mineral rights with the house. Something sounds a little strange to me with this one. How does it compare to other homes you've seen? In Bowie I'd think you could get a pretty good feel for prices and what is appropriate after seeing 10 homes or less in your price range....if there are 10 homes for sale in your price range.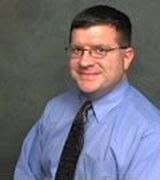 Contact
Hi Ashima,
Have your Realtor show you the comps (don't just rely on websites on your own). It sounds like you are saying the home is in better-than- average condition for the area, so you would need to expect to pay more than the average. The average price would include fixer-uppers and even tear-downs. Also, what the sellers paid 6 years ago is irrelevant. Lastly, if you are buying this home to live in, and plan to stay indefinitely, don't be afraid of paying a little more to get the house you want. You will enjoy it for years to come, and the difference in the monthly payments is minimal.