Hi Dlec50 and thank for your post.

Unless you know exactly who is responsible for this home, you'll simply be spinning your wheels in trying to locate someone with whom you can negotiate the purchase of the property. Once the property has been foreclosed, its often sent directly to a local listing agent to clean up, prepare and make ready for sale. When all of the paperwork has been complete and the home is ready for sale, it will appear on the MLS here in San Francisco. Your Buyer's agent should be able to assist you in purchasing this home.

Deutsche Bank is usually quite fast in turning home, so I'd expect to see this property listed within 30-60 days from the date of foreclosure.

Good luck! And if you need any further information about a specfic address, please contact us--we're all here in California and can help you.

Sincerely,
Grace Morioka, SRES, e-Pro
Co-Host of "Naked Real Estate" on blogtalkradio.com
Area Pro Realty
Tel 408-426-1616
Email: GraceAreaProRealty@att.net
You will need a Realtor..since the lender is not a licensed agent. It will take 30-90 days, depending on repairs, to get Deutsche to put it on the maket as a bank owned home. Your agent can go to one of the REO online transaction sites to express interest, and they will be notified when the home is available to go on the market.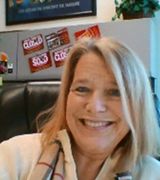 Contact
Dear Dlec50
Maybe you can try asking the title company to provide you with all the information of the legal owner, possibly a phone number may come up for Deutsche Bank., or go to county records yourselt and get as much information as possible about the address and phone number of legal owner. Good Luck
Denise Laugesen
650-465-5742
Cashin Company
#1 Producing Agent
Denise Laugesen
Email: deniselaugesen@comcast.net
Direct Line: 650-403-6225
Web;
http://www.deniselaugesenteam.com