One more way is to contact an appraiser, as they use web sites with complete history & data.
Easy.
All that's public record. I see that Martin County's records are not online:
http://www.martincountyncgov.com/TaxAssessor.aspx
So you have three options:
(1) Contact a Realtor. It's likely your MLS will have that information. (The one where I'm located does.)
(2) Go down to the courthouse yourself and do the research yourself. Again, it's public record.
(3) Get someone else to do the research. Any settlement or title company will do it for you. Or go down to the courthouse and you're likely to see a number of freelancers who do work for lawyers and title companies conducting exactly that sort of research. Find out how much they'd charge for the research.
Hope that helps.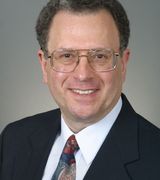 Contact