Sal,

Courthouse steps or sometimes in a room now depending on the county. You can call FLS and ask them where the auction for this property will be or the county clerk.
Remember....
Very few of the properties posted actually get sold on the courthouse steps.
A very high percentage are bought back by the lender with the lien.
You must pay immediately (or sometimes within 2 hrs) of the auction...so cashiers checks are preferred.
Financing is typically not allowed.

You can wait and see if the property is repurchased by the lender and resold then as an REO.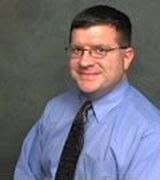 Contact
Sal,
It will be the courthouse of the County in which the property is located.
Margaret
There is a national auction company that comes through and holds large auctions, however they are not having one that day if you send me the address I can find out this info for you.

Thanks
RJ
214-682-0598
rj.avery@att.net