Hi Cicely,

If you need an Agent please contact me. I live in Woodbridge which is just south of the area you were looking at. There are plenty of foreclosed properties out there.

Thanks
Bob
Cicely:

First, you should be working directly with a Realtor, rather than posting your multiple questions here.

Second, the link is to an advertisement, not a real listing. RealtyTrac uses ads that pretend to be listings in order to get you to sign up for their services. Sometimes the properties are available. More often, they're not. That's another reason for you to find an agent in your area to work with.

Hope that helps.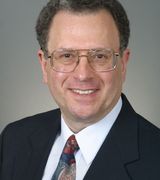 Contact
This home is not currently on the market. It could still be in redemption and the seller has not listed it as a short sale.

Good Luck,

Karen Paytas, GRI, CMS
Realtor
Real Living Kee Realty
586-709-8465
kpaytas@mirealsource.com