Chris Hutchinson's answer
There are some options out there depending on how many beds and baths you want.
Send me an email with details and I will send you all the properties that match that criteria.
Chris Hutchinson
REALTOR®
The Michael Group
972.809.0607
http://www.chrishutchinsonrealestate.com
Should be plenty of apartments.
Let me know if you would like a list.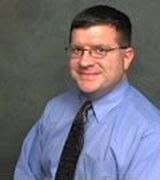 Contact
There are several options in the Hurst , N. Richland Hills area close to highways and malls. It will depend on your rental history. Send me your contact information with email address, give a brief description of bedroom and bath as well

Good luck
Darlene Johnson
darlene.johnson@cbdfw.com