You will need some credit. There are things you can do like getting a secured credit card that reports to the credit bureaus. You can also set up a CD with a bank for say $1000 and then take out a secured loan for the same amount using the CD as collateral. These will help build your credit right away. Never charge over 40% of the available credit on the credit card to get the maximum benefit. Keep the balance below 30% ideally even if you don't pay it off every month.
You will still probably need 24 months credit history but I have had some luck with less than a full 24 months in the past.
Hope this helps.
_____________________________________________________
Don Groff | REALTOR® & Mortgage Broker
Austin Real Estate Pros & 360 Lending Group
o 512.669.5599 | m 512.633.4157 | listings@dongroff.com
websites:
http://www.AustinListed.com
|
http://www.360LendingGroup.com
Most owners will want to see that you have income before they rent to you.
Occasionally you might get lucky and if you can pay a few months up front maybe someone will allow you to move in first, but I think most people want to see you have income.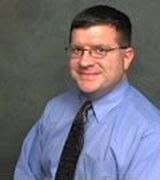 Contact
Then they would treat your fiancé as a co-signer, would he also be on the lease? They would want to know who is responsible for making the payment, and they would have to be the one to fill out the application and be on the lease as responsible party.

Steve Gary
Keller Williams
469-233-0446
stevegary63@gmail.com