Kelly Putz's answer
Hi Kay,

Unfortunately the only thing you're going to find for $900 in NW DC is a room to rent in someone's house who may, or may not, allow you to park in their driveway. You will have better luck going just across the river in Virginia, but you will still be in a shared situation in that price range. Studio's typically start at $1200 and don't include parking. The best price I've seen for a studio, with parking, was $1500 in Rosslyn. 1BRs start at $1800/month, usually with no parking.

If you can't get into those numbers, I would suggest posting an ad on campus that you are looking for housing, or on other free websites.

If you can get into a commute, it is possible to find something in that price range in Maryland around Rockville or Gaithersburg.

Wish I could be of more help!

:)
Kelly
You're likely going to have to share an apartment or room with others. Even an efficiency condo is going to rent for a lot more than that. Also, though you prefer Northwest, you may have to broaden your search to the suburbs.

You'll also have a lot of competition. Among the schools in Northwest (as you know) are George Washington, Georgetown, American University, and others.

Be sure to check with your school's housing department. They may have listings or sharing arrangements that you won't find elsewhere (such as on Craigslist--be very careful of Craigslist).

Hope that helps.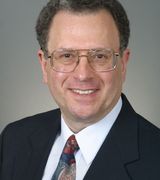 Contact