Agree with Don
Too many factors to consider.... Lender needs a full loan application.
It will depend on a lot of issues as Don mentioned. Roughly about $30000-$35000, but that is purely a guess.

Call me or drop me an email and we'll get you connected with a loan officer that can help.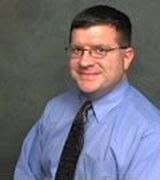 Contact
It depends on your total obligations. IE: Car payment, credit card minimum payments etc. You should speak with a lender who can go over and review all of this information with and get pre-approved so when you find the home you want you can move on it.
Hope this helps.
_____________________________________________________
Don Groff | REALTOR® & Mortgage Broker
Austin Real Estate Pros & 360 Lending Group
o 512.669.5599 | m 512.633.4157 | listings@dongroff.com
websites:
http://www.AustinListed.com
|
http://www.360LendingGroup.com