Maybe USDA ....maybe VA...maybe hard money....

Another alternative is to pay cash and do HELOC if you plan to live in it.

Send me an email and tell me a little more about the home, what your goal is, etc.
It may depend on if you will use it for investment or to live in.

Also where is the home.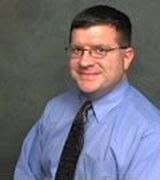 Contact
If the property is located in an eligible area, the USDA is the only true 100% financing plan (other than the VA loan). The next lowest acquisition option will be FHA, with 3.5% down. Can you give us an address to check the USDA? Or follow this link:
http://eligibility.sc.egov.usda.gov/eligibility/welcomeAction.do
These are for primary residence borrowers only.
Can you give us more information? If not, have your Realtor refer you to a licensed mortgage loan officer. Skip the banks for now as they are too conservative. IMHO
Barbara Coker
NMLS# 228545
Licensed Mortgage Loan Officer
100% Home Loans All Over Texas