You are kidding right? You can't go out and buy another home and then expect to short sell or have the bank foreclose on your existing home.

Hi, Phyllis

That depends on your circumstances for purchasing another home. FHA is doable only if you can show a legitimate reason for leaving your current primary home. The acceptable ones are: needing a larger or smaller home due to increase or decrease in family size. Needing to go from a two stories to a single stories due to physical ailments, impairments, or age. Job relocating to another city or state over 60 miles one way away. You won't recieve one simply because your upside down in your current home. The same applies for CONV/FANNIE MAE financing as well.
Phyllis
You actually have options.
You should visit the Housing and Urban Development website.
Check out also
http://makinghomesaffordable.gov/
They have (believe it or not) a Short Re Fi. You can keep your home, have the loan balance adjusted, and reduce your interest rate.
Good luck...you'll need to qualify.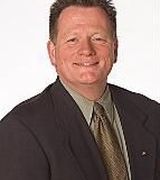 Contact