Hi Lcee,

I would recommended paying it down as much as possible and hold on to it to build equity. most homes are now selling above 250K in CP.
If you don't need to sell, and can afford to continue making the monthly payments, just do so. Just because a property is worth less than you owe is not--by itself--a big deal. The price will eventually rise.

If you need to move, could you afford the likely negative cash flow if you rented it out? If you rented it out, you might have a negative cash flow of $200, $300, or so a month. (Depends on your mortgage, your interest rate, what you could get in rent, etc.) If you can afford that, at least consider it.

If you need to sell, then you'd probably be looking at a short sale. You'd sell the property for what you could get--let's say $145,000. The sale would be contingent on the lender approving the sale. You'd have to show some "hardship"--job loss, illness, divorce, etc.--some reason why you wouldn't be able to continue making the payments. And a short sale would seriously injure your credit.

If you can't continue making payments, you'd be facing foreclosure.

Those are your basic options.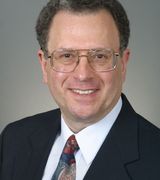 Contact