I'm not a lawyer, so this isn't legal advice. For that, you need a lawyer. However . . .

It's unlikely that Colorado law forbids it. More likely, it's your lender's policy--few lenders will allow someone else to assume a mortgage. You're also running into your mortgage's "due on sale" clause.

Those are the legal (from a non-lawyer) issues. However, in practice, it's very simple. Any lawyer can help you. It's true that your wife can't assume the mortgage. Your name will continue to be on the mortgage. However, she can agree to pay the entire mortgage. And you can deed your ownership to her (if that's what the two of you have agreed to). The latter will violate the due on sale clause, but that's not a law. Again, ask your lawyer.

So, as a practical matter, it's no problem if she is willing to pay the entire mortgage. The only downsides are that: (1) Your name will continue to appear on the mortgage, which might limit your ability to purchase another property; and (2) If she defaults, the lender will come after not only her but also you.

Again, any competent real estate lawyer can handle it all for you.

Hope that helps.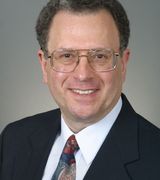 Contact
Consider consulting with an attorney, he/she can best advise as to your options, as it relates to your specific situation....