1) Cleanup the front
2) Cleanup the inside...make it all clean, and fresh..dust well.
3) Get rid of all clutter...especially in the bathrooms and kitchen
4) As a minimum, put fresh paint where you can, patch any holes in sheetrock, fill all cracks with 100% silicone, (apply with a credit card ).
5) By using this approach, you need not borrow money on the hope of selling...elbow grease is the best loan you can give yourself.
Great answer Ian. If by chance you fix up goes beyond what Ian suggests you can get an equity line/line of credit for repairs. Make sure there is no prepayment penalty.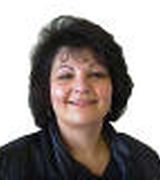 Contact
Ian makes a great point that good ol' fashioned elbow grease can work wonders. If you have equity in your home yet, do not want to borrow, you may find a local agent or brokerage that will pay for soem of the repairs in exchange for your listing, a higher commission and interest until it sells. This usually ends up costing quite a bit more than securing a traditional loan but, if you have no other avenues, it may be something to explore. Low income individuals and families as well as those over 55 can seek assistance for repairs in some cases form local social services or community outreach programs.